Five-Star Services for Mold Abatement in Livingston, MT
Find out about the Buffalo Restoration Difference.
Buffalo Restoration is by your side, 24/7, when you experience mold at your Livingston, MT area property.
Rapid Response
Locally Owned and Operated
5-Star Reviews from Happy Customers
IICRC-Certified Mold Technicians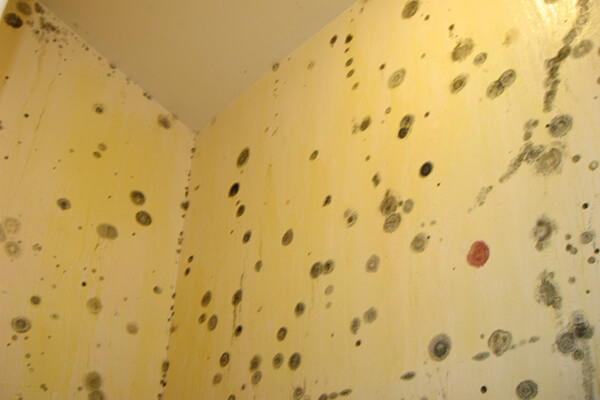 Livingston, MT Mold Abatement Experts
Buffalo Restoration is proud to serve Livingston, MT. Our mold abatement experts are standing by to come to your property, assess the extent of the damage, and create a plan of action to get your home back to normal.
Mold Abatement Services in Livingston, MT
Determination of the Moisture Source
Complete Containment of Area to Reduce the Spread of Mold Spores
Comprehensive Mold Cleanup & Disinfection
State-of-the-Art Air Scrubbers
Contents Cleaning
Full-Service Reconstruction as Needed
Free estimates, certified mold abatement services. Call us now!
Why Choose Buffalo Restoration?
All calls, including after-hour emergencies, go to one of our local staff members, not a call center or voicemail.
We've invested in the best equipment. Our state of the art technology allows us to save more of your home. That means you'll save money and time.
We invest thousands of dollars in certifications for our technicians. You can have the peace of mind that your home or business is returned to pre-loss condition with our experienced staff.
We have 30 years of experience working cooperatively with insurance companies. That experience and our relationships help guide you through the claims process.
For all your mold remediation and damage restoration needs, call Buffalo Restoration at (406) 306-0501.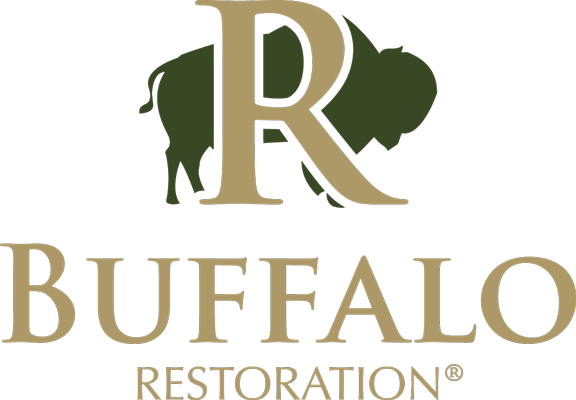 Our Mold Remediation Process
1. Containment
We'll create a containment around the mold before we begin work so that we don't spread spores throughout the house. We use full PPE gear when working with mold to protect our employees and prevent them from tracking spores through the house when they leave.
2. Removal
Buffalo uses a number of removal techniques including specialty mold cleaners, HEPA vacuuming, wire brushing, and media blasting. A comprehensive approach is far superior to simply spraying the mold. Even when mold and fungal spores are killed, without physical removal, these methods do not eliminate the allergenic or toxigenic properties. We'll also clean and sanitize the entire affected area or room.
3. Prevention
Clean and dry areas are not susceptible to mold growth. After the remediation process, we will consult with you on how to reduce or prevent conditions for future mold growth.
Frequently Asked Questions
Anytime the moisture levels in your home are at 60% or higher, mold can grow. What's frustrating for many property owners is that they don't see a puddle on the floor or water dripping from the ceiling. When mold grows, the source of the moisture is usually hidden under floorboards or behind walls.
It could be. Because mold spores are microscopic and airborne, you'll breathe them into your lungs. Depending on the type of mold and how well your immune system functions, you may develop some serious health symptoms that could result from mold. That's why a mold remediation company takes mold removal so seriously. The space affected by mold is isolated and contained during cleaning, so the spores won't spread to other areas of the house, and the remediation team stays suited up in Personal Protective Equipment (PPE) during the process.
For most surfaces in your home, bleach won't eliminate your mold problem. It's the "iceberg effect." Visible mold is usually a small percentage of the actual amount of mold growth. Bleach can't kill mold on porous surfaces like wood, and while tile or fiberglass surfaces can be cleaned with bleach, often the mold has spread far deeper. The reason why mold remediation companies don't recommend DIY cleanup isn't that they want to make more money; they know, in their experience, that a mold problem is usually far more invasive than can be seen with the naked eye. Simply cleaning the surfaces can provide false assurances that you got rid of the mold, only to have it come back time and time again.
Sometimes mold remediation is included if the cause of the mold was a "covered peril" like a burst water heater or water damage caused by firefighters extinguishing a fire in your house. Gradual water damage - like a leaking pipe or hose - will often cause mold growth, but your insurance coverage will usually not cover that by claiming that it was caused by poor maintenance or neglect. If your insurance company denies your claim, you should request an inspection from a mold remediation company that can help you document the source of the mold.
If the inspection/assessment process could pinpoint the source and cause of the mold growth, once that source is repaired, you could be relatively confident about the success of remediation. Ask if your restoration technician has the IICRC certification for "Applied Microbial Remediation." You can also request a "post-remediation mold clearance" from a third-party mold inspector to re-test the area for any remaining traces of mold before the area is treated with a sealer or encapsulant to resist future mold growth.
Customer Reviews from Livingston, MT
Livingston, MT Mold Damage Photo Gallery
Feb 15, 2023
Buffalo Restoration
We are the place for mold damage restoration in White Sulphur Springs, MT.Click Here to view our White Sulphur Springs, MT mold damage restoration pho...
Feb 8, 2023
Buffalo Restoration
We are the place for professional mold mitigation in Gardiner, MT.Click Here to view our Gardiner, MT mold mitigation photo gallery.
Feb 1, 2023
Buffalo Restoration
We provide professional mold abatement services in Twin Bridges, MT.Click Here to view our Twin Bridges, MT mold abatement photo gallery.
Tips for Mold Cleanup and Removal in Livingston, MT
Feb 18, 2023
Buffalo Restoration
Check out our mold remediation tips for tips and tricks for removal and how to prevent additional damage.Click Here to view our mold remediation tips.
Feb 11, 2023
Buffalo Restoration
Check out our mold damage restoration tips for tips and tricks for removal and how to prevent additional damage.Click Here for mold damage restoration...
Feb 4, 2023
Buffalo Restoration
Check out our mold mitigation tips for tips and tricks for removal and how to prevent additional damage.Click Here to view our mold mitigation tips.