Mold Removal and Remediation Services
Buffalo Restoration provides professional mold remediation services to both commercial and residential properties in the Bozeman, MT area.

Most Americans spend 90% of their time indoors, which means we all ought to take a closer look at our indoor air quality. Truthfully, mold is everywhere. But elevated levels can be problematic. Mold grows because of moisture, so in our dry Montana climate it typically shows up in poorly ventilated areas or areas that have been affected by water damage. Buffalo Restoration can help you identify the reason for the mold growth and safely remove it.
Buffalo Restoration's source removal techniques for mold remediation follow industry best practices. Simply killing the mold is not the answer. We use techniques to physically remove the mold and keep it from spreading elsewhere in the home.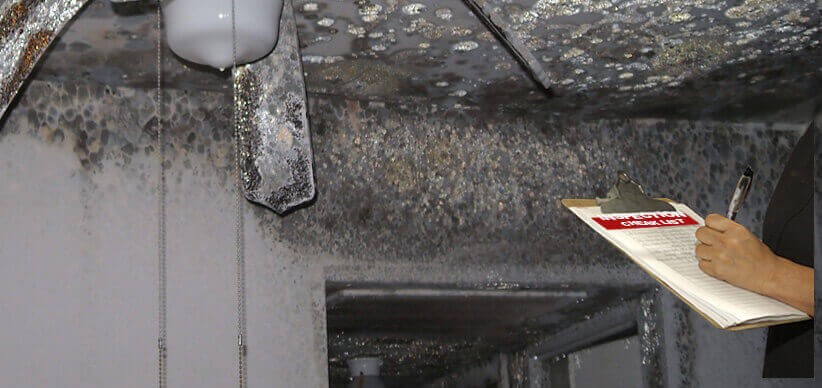 Mold Inspection and Testing
Visual Inspection
The first step in mold remediation is an inspection. Buffalo's experienced expert will perform a visual examination of the suspected areas and advise you on the best course of action.
Mold Testing
If your home has experienced moisture intrusion, water damage, musty odors, apparent mold growth, or conditions conducive of mold growth, Buffalo Restoration offers air sample testing to collect data about mold spores present in the interior of your home. Having your samples analyzed by a third party laboratory can help provide evidence of the scope and severity of a mold problem, as well as aid in assessing your exposure to mold spores.
Our Mold Remediation Process
1. Containment
We'll create a containment around the mold before we begin work so that we don't spread spores throughout the house. We use full PPE gear when working with mold to protect our employees and prevent them from tracking spores through the house when they leave.
2. Removal
Buffalo uses a number of removal techniques including specialty mold cleaners, HEPA vacuuming, wire brushing, and media blasting. A comprehensive approach is far superior to simply spraying the mold. Even when mold and fungal spores are killed, without physical removal, these methods do not eliminate the allergenic or toxigenic properties. We'll also clean and sanitize the entire affected area or room.
3. Prevention
Clean and dry areas are not susceptible to mold growth. After the remediation process, we will consult with you on how to reduce or prevent conditions for future mold growth.
Get ahead of your mold growth, and call Buffalo Restoration at (406) 306-0501 today.
Why Choose Buffalo Restoration?
All calls, including after-hour emergencies, go to one of our local staff members, not a call center or voicemail.
We've invested in the best equipment. Our state of the art technology allows us to save more of your home. That means you'll save money and time.
We invest thousands of dollars in certifications for our technicians. You can have the peace of mind that your home or business is returned to pre-loss condition with our experienced staff.
We have 30 years of experience working cooperatively with insurance companies. That experience and our relationships help guide you through the claims process.
For all your mold remediation and damage restoration needs, call Buffalo Restoration at (406) 306-0501.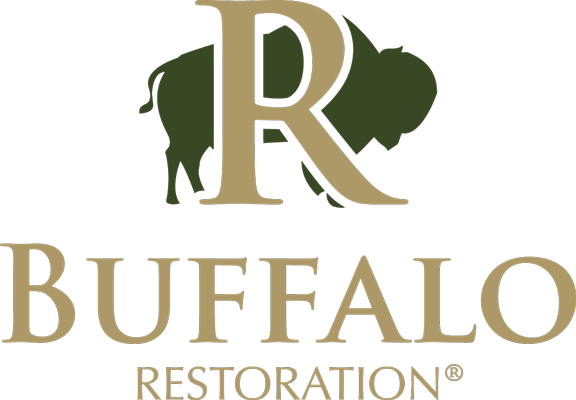 Mold Removal Tips
Buffalo Restoration has created a list of tips and tricks to help you clean up your mold problem. Professional cleaners and mold remediation specialists may use methods not covered in our steps. Mold may cause staining and cosmetic damage if not restored properly or early enough. Due to this, it may not be possible to restore an item to its original appearance.
Work with your mold remediation company to include air duct cleaning as part of the process.
Keep a dehumidifier running in areas of your house that aren't well ventilated, like basements or attics.
Avoid mildew in your shower and tub by letting it air dry after use before closing the shower curtain.
Do not paint or caulk moldy surfaces. Paint applied over moldy surfaces is likely to peel.
Keep an eye on your utility bill and note any increases in water usage. Hidden plumbing leaks can take weeks or months to become apparent due to mold growth, exacerbating the problem.
Never mix bleach with ammonia or other household cleaners when cleaning away mold. It creates a poisonous gas.
Mold testing does not have to be a precursor to mold remediation; however, knowing the strain of mold helps your remediation technician know which products will be most effective.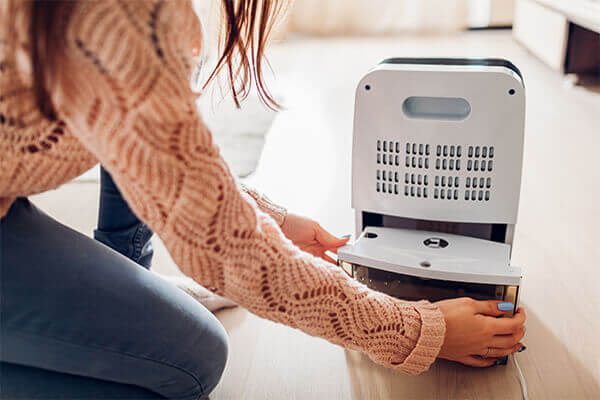 The Latest News
Read the latest news for more information on how to keep your home clean and prepared for the worst.
Jul 15, 2023
Buffalo Restoration, Inc.
Unpleasant odors lingering in your kitchen can impact the enjoyment of your cooking and dining experiences. From pungent food smells to stubborn linge...
Apr 15, 2023
Buffalo Restoration, Inc.
You might think that mold outside of your home is not as big of a deal as it is on the inside of your home. While that is true in some instances, it i...