Appliance Leak Cleanup
Providing appliance leak cleanup to Bozeman, MT and the Greater Yellowstone area.
Appliance leaks are common household disasters. Since you use appliances like dishwashers and washing machines quite often, it's unsurprising to see them damaged or spring a leak at some point. Usually, cleaning up an appliance leak seems pretty easy. However, the moment the leak gets too strong or gets out of hand, it's a sign you need to seek professional help.
If your dishwasher, washing machine, or other water-retaining appliance has sprung a devastating leak, contact Buffalo Restoration. We have the experience, equipment, and manpower to properly clean up the mess.
Protect Your Property from Water Damage with Buffalo Restoration
It's nearly impossible to clean complicated appliance leaks with normal, everyday cleaning techniques. Although vigorous mopping and drying methods can help get rid of the initial dampness, you can't be certain they will eliminate the early signs of water damage. Stagnating water is often the source of mold, wood rot, and foul-smelling odors. It can also be the cause of system failure if it's located in the mechanisms of your appliances. Water that isn't treated immediately can become severely contaminated and can affect the conditions of your environment and your health. You can get sick from being exposed to water-loving irritants and bacteria and may find it uncomfortable and difficult living on your own property.
Buffalo Restoration's appliance cleanup service can prevent water damage from developing in your property. We use state-of-the-art equipment and tried-and-tested cleaning techniques to clean your surroundings – fully sanitizing and decontaminating your property. What's more, our technicians are all licensed and certified to handle any type or level of appliance leaks. With your environment free from contaminants and potential water damage, you can continue living normally after our cleanup process.
Buffalo Restoration offers restoration services that are reliable, efficient, and fast. If you're interested in our water damage restoration services, contact us at (406) 306-0501 for an estimate. We serve properties in the Bozeman, MT area.
Our Water Damage Restoration Process
1. Evaluation
We'll use state of the art inspection techniques such as thermal imaging cameras and moisture meters to assess the level of moisture in the drywall, carpet, padding, and sub floor. Then we'll share our findings with you and explain them so that you understand. We'll give recommendations so you can decide what to do next.
2. Drying Process
Next we'll start the drying process which may include hardwood flooring drying systems, desiccant or refrigerant dehumidifiers, wall cavity drying equipment, truck-mounted extraction equipment for in-place drying, and turbo drying fans. After we've set up our drying equipment, we'll monitor the moisture and make adjustments to maximize the drying.
3. Reconstruction
Depending on the extent of the damage, some reconstruction may be required. Our one-stop shop can take your project from start to finish and put everything back together again, cleaner and better than ever.
Why Choose Buffalo Restoration?
After hours emergency calls go directly to one of our local staff members, not a call center or voicemail.
We've invested in the best equipment. Our state of the art technology allows us to save more of your hardwood floor, drywall, and carpet. That means you'll save money and time.
We invest thousands of dollars in certifications for our technicians. You can have the peace of mind that your home or business is returned to pre-loss condition with our experienced staff.
We have 30 years of experience working cooperatively with insurance companies. That experience and our relationships help guide you through the claims process.
For all your water damage restoration needs, call Buffalo Restoration at (406) 306-0501.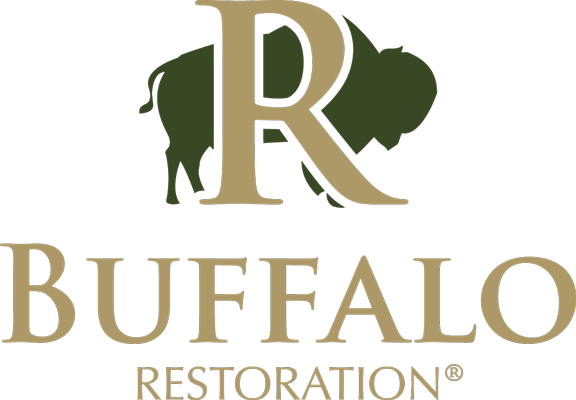 Appliance Maintenance Tips
Simple appliance maintenance prevents leaks, energy loss, and more
Simple appliance maintenance you can do on your own can keep your oven from breaking right before a large meal or your washing machine from breaking mid-cycle. We've compiled a list of easy do-it-yourself appliance maintenance tips you can quickly complete on your own in 10 minutes, even if you have zero prior experience.
Without a proper seal, your oven can lose more than 20% of its heat. This can result in food taking longer to cook, or that food gets cooked unevenly. To check the seal's condition, open the oven door and locate the rubber or fiberglass gasket around the door's perimeter. Feel for any broken, torn, or deformed areas, and close the door to see if you can find any leaks. If you do, replace the seal.
Wash metal-mesh grease filters by hand in warm, soapy water, or run them through the dishwasher. Replace charcoal or paper filters.
Remove the drip pans from underneath your burner elements and pre-soak them in a cleaning solution for five minutes. Then handwash and replace. If you do not clean the drip bowls immediately after a spill, you may frequently need to replace your drip trays.
Dirt, dust, and pet hair can clog up refrigerator coils, which restricts airflow and causes the refrigerator to work harder to keep cool. Make it a habit to clean these coils once or twice a year. Use a handheld vacuum to clean the coils and suck up any loose particles to clean your refrigerator coils. The location of refrigerator coils varies by model, but most can be found either behind the kick plate (the front panel near the floor) or at the rear of the fridge. Check your manufacturer's manual for their location on your specific model.
Water filters that don't remove contaminants efficiently could expose you to unsafe water. Changing the water filter varies based on the model but is usually as simple as turning the filter a quarter inch and popping it out or locking it in place. Refer to your manufacturer's manual for instructions and filter size for your specific model. This task should be completed every three to six months, depending on water usage.
Rust on the tines of your dishwasher racks can adhere to and ruin your dishes and silverware. To solve this issue, purchase a dishwasher tine repair kit, and use a sealant to adhere the replacement tips over any rusty or chipped tines. Let dry for at least 24 hours before running the dishwasher.
Turn the disposal off and look down the drain for any large, stuck items. Use tongs or another tool to remove these blockages. Never stick your hands down a garbage disposal! Pour a mixture of ice cubes and salt or vinegar down the drain. Run cold water over it for 10 seconds, and turn on the unit. To remove any lingering odors from your disposal, place a handful of citrus peels in the disposal, run cold water, and turn it on.
Lint in the dryer exhaust reduces your dryer's efficiency and is also a fire hazard. To clean your dryer exhaust, loosen the clamp and pull the exhaust off the back of the dryer. Remove large clumps of lint from the tubing and the hole in the back with your hands. Gently scrape with a straightened coat hanger if you can't reach them. Vacuum the exhaust and reattach.
Leaks in the hose cause most washing machine floods. Check the hoses that connect to the back panel of your washing machine for any cracks, leaks, or weak spots on the hoses. If you find any deformities, replace the hose. At a minimum, replace the hoses every five years.
Clogged or dirty filters restrict airflow, reducing energy efficiency and the air conditioner's lifespan. Filters should be cleaned every two to four weeks. To clean the filter, remove the front panel of the unit. If a reusable filter is in place, vacuum it to remove as much dirt as possible. Disposable filters can be replaced.